Istanbul Combo Tour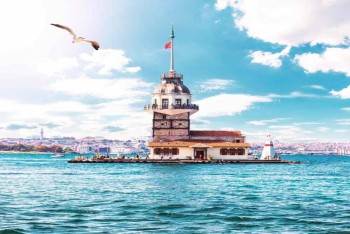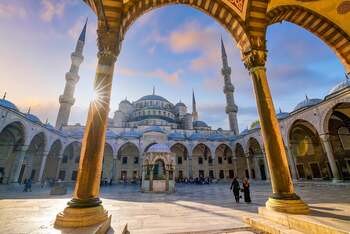 For last-minute inquiries about Istanbul tours, please contact or text us at
+90 53 67 46 95 79
Duration: 7 hours
Tour starts: Hotel or Galataport
Tour ends: Hotel or Galataport

Includes:
Private Tour
Professional Tour Guide

Excludes:
Museum/Attraction Tickets
Private Yacht (unless option booked)
Transportation (unless option booked)
Lunch, Drinks
Sights to see:
Day 1
Blue Mosque

Hagia Sophia

Grand Bazaar

Spice Market

Bosphorus Cruise

Itinerary
Your tour guide will meet you at your hotel lobby or cruise port and start your tour to take you to the best sights of the city.

You will experience the best of the city on this private tour which includes all the major sights. You will wander through the legendary streets and magnificent structures and be amazed with the rich culture of Turkey.

At the end of the tour, your tour guide can accompany you to your hotel (if centrally located) or Galataport.
Day 1

Blue Mosque; Take a stroll to the Blue Mosque, a majestic structure with six minarets adorning the skyline of Istanbul. One of the most popular attractions in this ancient city is the imperial mosque of Sultan Ahmet I (Sultan Ahmet Camii) in Istanbul. Foreign visitors refer it as the Blue Mosque because of the tiles inside. The mosque, which has six minarets and a massive cascade of domes, is a worthy sibling to Ayasofya

Hagia Sophia; Proceed to the Hagia Sophia Mosque, one of the most significant monuments of the Byzantine and Ottoman empires. The dome and stunning mosaics of this architectural jewel are on display as your guide shares its turbulent history with you. In the year 537, Justinian the Great constructed the Church of the Holy Wisdom. It has stood here for over 1,520 years, through 120 generations of men and women, and is known as Aya Sofya in Turkish
Grand Bazaar; Visit the Grand Bazaar, which is home to over 3,000 shops with everything from carpets to jewelries, ceramics and leather goods.

Spice Market; All the delicious foods and mementos that travelers find most alluring are available in one place, beneath the elaborate vaulted ceilings. These include of tea, a variety of Turkish Delight tastes, dried fruit, cheese, jam, nuts, seeds, and spices. Silver, ceramics, jewelry, and other handmade items are also available

Bosphorus Cruise; While sailing the Bosphorus, you will take in the numerous magnificent sites that surround the Bosphorus Strait, including the Dolmabahce Palace, Bebek, Rumeli Fortress, Bosphorus Bridges, Anatolian Fortress, and more
Additional information
Blue Mosque is closed until 2 pm on Fridays
Hagia Sophia entrance will be restricted during praying time
Grand Bazaar is closed on Sundays
Frequently Asked Questions
How to meet my tour guide to start the tour?
Your tour guide will be waiting in your hotel or at the airport to meet you at a determined time.

Can I state the departure time for my tour?
Of course! We operate tours on a private basis, so you can customize the departure time of your tour. Generally, the suggested departure time for the tour is 09:00 am.

Am I traveling with a group on the tour?
No, we provide private tours for your best experience so you will have a private professional tour guide in your preferred language.

How about shopping on tours?
We do not include any shopping stops unless you wish to visit one of the traditional workshops of handmade rugs, tiles, jewelry, or leather. If you have any interest in workshops, please indicate while booking.

Is it possible to change the tour route?
Of course, as this is a private tour we can change the tour route and make a new program according to your wish.

How do I book a private tour?
Easy! All you need to do is;
Fill in the "Booking" form where you will put your full details such as personal information, tour date, hotel name. Once you complete your booking we will get back to you with a confirmation email within 24 hours.

How do I pay?
You can complete the booking form and make an online payment with Paypal or credit card.

What are the language options?
We can operate your tour in English, Spanish and Italian upon request. Please contact us for other language options.

Can we add another site of the visit to our program?
Please advise us in advance if you would like to add another site of the visit to your tour itinerary, so we can revise it accordingly.